Inspirational Quotes To Keep You Motivated For Life Success
Inspirational quotes can help motivate us and create a positive outlook on life and work when we need it most. They do so by harnessing the power of positive thinking. Reframing our brains to think positively is a key step in leading a happy and successful life.
You make a choice when you decide how you will react to any given situation. If you're choosing (sometimes subconsciously) to complain and think negatively, your natural reaction will be to dwell on the negatives of every situation.
When you actively choose to think positively, however, you turn the situation into a development plan for growth, helping you become a better problem-solver and leader. Over time and after reframing your mind to think positively about problems, you'll feel motivated, inspired, and empowered to take on any challenge that comes your way!
While reading through this list, I recommend writing down some of the best inspirational and motivational quotes that resonate with you and your current situation. After writing them down, read them out loud, and really try to understand their meaning.
You may find these inspirational quotes may come in handy when you're having a hard day and need a little extra encouragement and motivation! So read these, write some down, and refer to them often.
Motivational Quotes to Start Your Day
Positive Monday Quotes for a Happy Life
"There are two types of people who will tell you that you cannot make a difference in this world: those who are afraid to try and those who are afraid you will succeed."
– Ray Goforth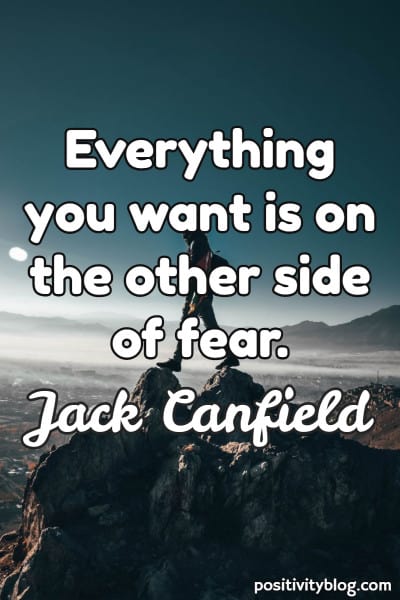 "The truth is that our finest moments are most likely to occur when we are feeling deeply uncomfortable, unhappy, or unfulfilled. For it is only in such moments, propelled by our discomfort, that we are likely to step out of our ruts and start searching for different ways or truer answers."
– M. Scott Peck
"For most of life, nothing wonderful happens. If you don't enjoy getting up and working and finishing your work and sitting down to a meal with family or friends, then the chances are you're not going to be very happy. If someone bases his/her happiness on major events like a great job, huge amounts of money, a flawlessly happy marriage or a trip to Paris, that person isn't going to be happy much of the time.
If, on the other hand, happiness depends on a good breakfast, flowers in the yard, a drink or a nap, then we are more likely to live with quite a bit of happiness."
– Andy Rooney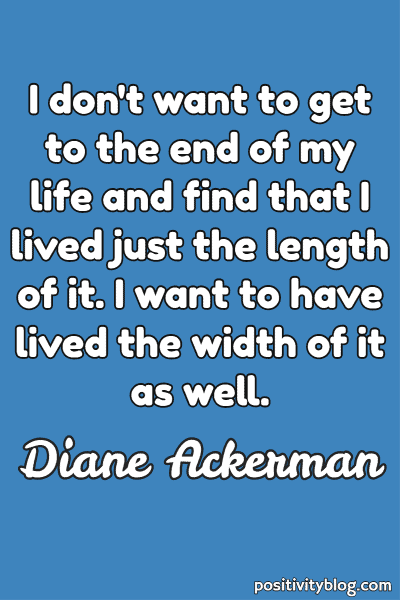 "When a resolute young fellow steps up to the great bully, the world, and takes him boldly by the beard, he is often surprised to find it comes off in his hand, and that it was only tied on to scare away the timid adventurers."
– Ralph Waldo Emerson
"Aim for success, not perfection. Never give up your right to be wrong, because then you will lose the ability to learn new things and move forward with your life. Remember that fear always lurks behind perfectionism."
– David M. Burns
"Dreams can come true, but there is a secret. They're realized through the magic of persistence, determination, commitment, passion, practice, focus and hard work. They happen a step at a time, manifested over years, not weeks."
– Elbert Hubbard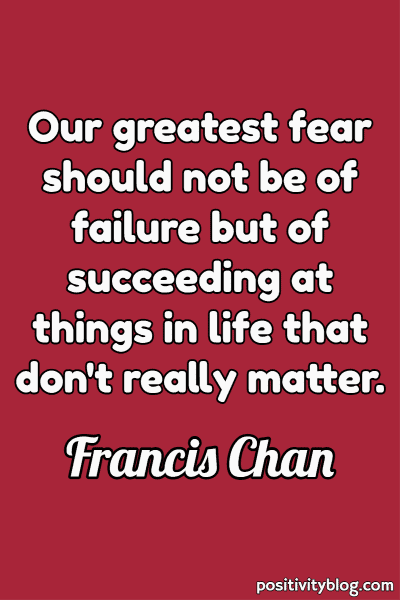 "Nothing in the world can take the place of perseverance. Talent will not; nothing is more common than unsuccessful people with talent. Genius will not; unrewarded genius is almost legendary. Education will not; the world is full of educated derelicts. Perseverance and determination alone are omnipotent."
– Calvin Coolidge
"Twenty years from now you will be more disappointed by the things that you didn't do than by the ones you did do. So throw off the bowlines. Sail away from the safe harbor. Catch the trade winds in your sails. Explore. Dream. Discover."
– Mark Twain
"To laugh often and much; to win the respect of intelligent people and the affection of children… to leave the world a better place… to know even one life has breathed easier because you have lived. This is to have succeeded."
– Ralph Waldo Emerson
How to Find that Monday Motivation: My Own 5 Favorite Tips
One of the simplest but also most powerful habits I use to find and increase the motivation for my Monday and week is to plan in the fun things first into my daily and weekly schedule.
Plus, planning the fun and light parts in first makes it a lot more likely that you'll actually do them and not just push them away to "someday" because you think your schedule is too full and busy.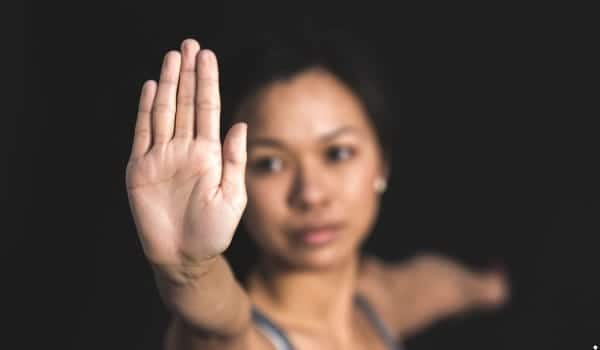 It can be hard to find that motivation you need – and to keep it up – if you let yourself get distracted into procrastinating. Or dragged down into pessimism by websites or social media channels that you visit too often.
I put it at the other end of our home when I work. Another good way to do this – in for example an office – is to put the phone in silent mode and then in the bottom drawer of the desk in your work space (at least for 30-60 minutes as you focus on one of your most important task).
If they distract you or drag you down into negativity too often then simply unsubscribe. At least try it out for a week and see how being unsubscribed affects your motivation, mindset and results.
Because, in my experience, that's what tends to work the best to actually get started and to get things done when you're in that headspace (rather than beating yourself up or putting more pressure on yourself).
So break your important task down into smaller steps. Then find the first small step you can take to move forward and get started. For me it is usually a step that only takes 5-10 minutes to complete.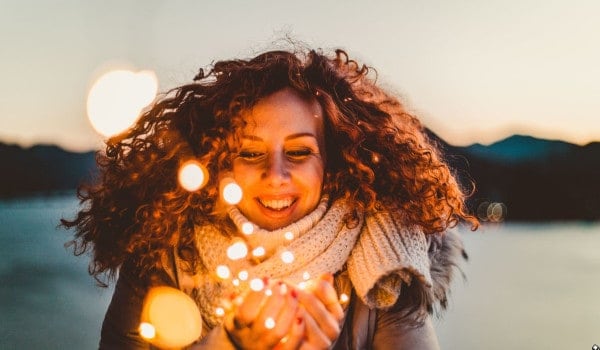 If you beat yourself up when you make a mistake or when things don't go as planned then that can quickly deflate your motivation for the day or whole week and make you feel like giving up.
Source:
https://www.briantracy.com/blog/personal-success/inspirational-quotes/
https://www.yourselfquotes.com/best-motivational-quotes/
https://www.positivityblog.com/monday-motivation-quotes/