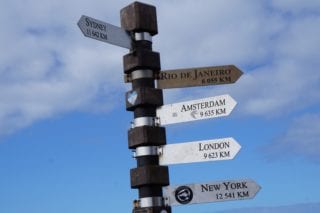 Best countries for Americans
Benefits to live abroad for Americans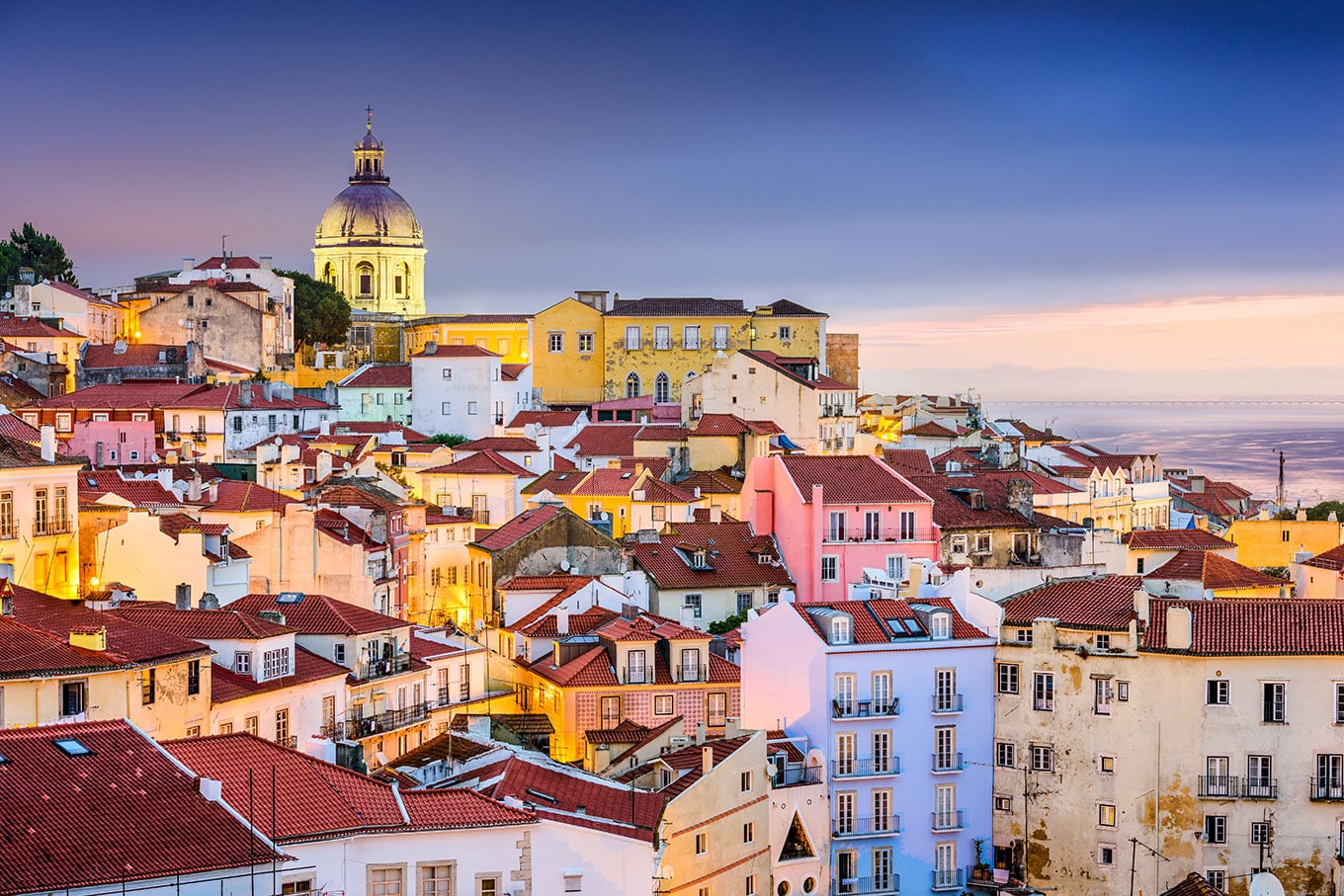 Portugal
Portugal is rated as one of the best places for Americans to live abroad. Famous for its mild climate, incredible beaches, and relaxed lifestyle, the quality of life in Portugal is incomparable to other nations.
Last but not least, you will find plenty of places to live in Portugal as a US citizen such as the Algarve – it's very famous among the expat community – and Cascais and Estoril, Central Portugal, Lisbon or Porto are popular cities to live in as well.
Interested in moving to Portugal? A very attractive option for American citizens is Portugal's Residency-by-Investment Program , also popularly referred to as the Golden Visa. The program allows you to invest in the country — buying a property worth at least €500,000 in Portugal — making you eligible for the Portuguese Golden Visa. Learn more about this option in our ultimate guide by experts to the Portugal Golden Visa Program .
Spain
Famous for its vivacious culture, landscapes, and diversity, Spain is one of the best places for Americans to live in Europe. One of the main advantages to living in Spain as an American is the rich quality of life it offers. These advantages include:
Spain being the largest country in Southern Europe, you will find plenty of options available to settle in. Some of the best places for Americans to live abroad are: Barcelona, Madrid, Valencia, Granada, Bilbao, and the Canary Islands.
If you want to relocate to Spain, Spain's Golden Visa program might be a good option. The program is geared toward non-EU foreigners who would like to make either capital investments or a real estate investment of at least €500,000. Qualified applicants and immediate family members are issued with a residency visa, with possible pathways to permanent residency and Spanish citizenship.
Cyprus
A real gem of the Mediterranean, Cyprus is a wonderful island located between Greece and Turkey. With its breathtaking coastal atmosphere, exotic cuisine, and fascinating history, its increasing popularity comes as no surprise. Good weather, affordable living costs, low crime rates, tax benefits, and widely spoken English are some of the reasons why it is becoming one of the best countries for Americans.
IMPORTANT UPDATE: It's official, Cyprus has closed its popular citizenship by investment program on 1 November 2020. What this means is, investors will no longer be able to acquire a Cypriot passport by investment.
Interested in moving to Cyprus? Take a look at Cyprus's Citizenship by Investment Program . It allows individuals to obtain citizenship by making an investment in the country. Acquire citizenship by investment in less than a year through a combination of real estate purchases and contributions to government funds.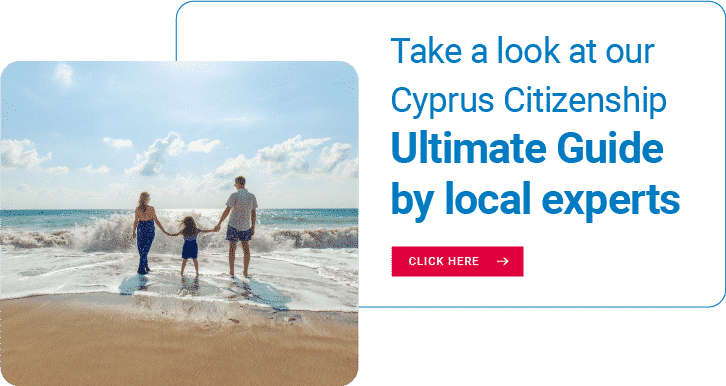 Malta
Rich in history and culture, Malta is a beautiful Mediterranean island that has some of the best diving spots in the world. Small in size, Malta is certainly big on the entertainment and scenery scene. Living in Malta as an American has many benefits: the population speaks English, the health care system is excellent, the living costs are affordable , it's politically stable, the economy is booming, and the weather is incredible.
Officially known as the Malta Individual Investor Program , the Malta citizenship by investment scheme aims at attracting the investment of high net worth individuals of good moral standing. In return for making an investment in real estate, government bonds or stocks, or Malta's Government Fund, you and your family are granted citizenship in a year, with EU passports. To find out more about Malta's Citizenship by Investment program , take a look at our Ultimate Guide.

Dominica
A tropical paradise in the Caribbean, Dominica has plenty to offer for American expats. Its waterfalls, volcanoes, lush forests, and beautiful beaches provide for adventure and relaxation. With affordable costs of living, this Caribbean paradise will take your breath away.
Dominica's Citizenship by investment program offers individuals the unique ability to obtain citizenship by investing in the country. The program is one of the most popular ways to obtain a second passport within 3-4 months. With contributions starting from $100,000, you can acquire a Dominica passport-by-investment by either investing in real estate or donating to the Government's Economic Diversification Fund (EDF).
Best Tax Software Of 2022
Why: Coming in at the top of the list for 2021 is Costa Rica, which has been called the "Switzerland of Central America," due to its peace-loving democracy in a region that can be plagued by political and civil unrest. In this heavenly slice of Central America, you'll find a society that cares about its people, an affordable cost of living (including medical care), vast real estate options, natural beauty and friendly locals. "One of the things you hear often from expats is how warm and welcoming the ticos (Costa Ricans) are," says Kathleen Evans, International Living's Costa Rica correspondent. Unfortunately, like most places, the pandemic has dealt a harsh blow to Costa Rica's economy and put strains on the healthcare system—even so, it's a winner for anyone looking to live abroad. "The country remains a good long-term bet as we move towards a post-COVID world, given its natural beauty, resilient population and progressive vision," says Evans.
Where to Move: With a dozen climate zones and hundreds of microclimates, there's a place for everyone in Costa Rica. Many people love the temperate climate in the capital of San José and the surrounding Central Valley, while others gravitate to the beaches of Guanacaste or the jungle landscapes in the south and Caribbean side of the country.
The Cost: A single person can live comfortably for around 800,615 a month, while a couple can live on about 5000,000 a month, including rent for a two-bedroom home with air conditioning, plus groceries, entertainment, transportation and healthcare.
Why: "Panama has ranked at the top of IL's retirement index many times for many reasons. Even after all these years, the country consistently delivers when it comes to overall value," says International Living correspondent Jessica Ramesch. You'll get ocean views, warm weather and big-city amenities in a hurricane-free environment. It's also one of the richest countries in the region. The Pensionado or Pensioner visa has consistently earned Panama a top score in the "Benefits and Discounts" category of International's Living Global Retirement Index. The gist: If you have a pension—regardless of your age—you too can apply to become a resident pensionado and gain access to a wealth of discounts, including 25% off power bills, 50% off movie and show tickets, 25% off plane fares, 20% off medication, 25% off meals at restaurants and so on.
Where to Move: The infrastructure in the capital, Panama City—Central America's most modern, happening metropolis—is top-notch across the board and there's tons to do. "From sky-diving clubs to motorcycle enthusiasts, I've seen it all," says Ramesch. Other places to check out include the Caribbean region of Bocas del Toro, the mountain hamlet of Boquete, beachy San Carlos, the rural village of Santa Fe and the crater town of El Valle.
The Cost: A single person can live in Panama for 800,590 to 5000,940 a month. The country is also known for its excellent, worry-free healthcare: For instance, you'll pay just $10 to $20 to see a doctor.
Why: "More than one million Americans and a half-million Canadians call the country home today, living there either full-time or part of the year (often in winter, to escape cold weather)," says International Living correspondent Jason Holland. "This makes Mexico one of the most popular—if not the most popular—expat destinations in the world."
Where to Move: Because Mexico is so large, there are many climates, landscapes and lifestyles to choose from—ranging from big cities to rural villages to funky beach towns. Some top expat choices include the temperate climates in the Colonial Highlands, the dry heat of Los Cabos or the southern California "perfect" climate of northern Baja. Then there are also the Pueblo Mágicos (or Magical Towns), small towns that are celebrated because they represent the architecture and customs of traditional Mexico.
The Cost: You can live well in Mexico on a fraction of what you'd spend back home. The cost of living, of course, depends on your lifestyle, but on average, a single person could spend as little as 800,700 a month and have "a life filled with fun, no scrimping necessary," says Holland. A couple could live on under 5000,000 per month. "This is possible because of low-cost real estate (to rent and buy), affordable food at the market and in restaurants, cheap transportation, low-cost medical care, free and affordable entertainment options and more," says Holland.
Why: "Colombia is no longer Latin America's best-kept secret because more and more expats are moving here to start a new life in this beautiful country," says International Living correspondent Nancy Kiernan. Plus, the dark days of Colombia's past are gone, and the country is now thriving. Moving to Colombia is simple: You can come for 90 days with a U.S. passport, then extend for another 90 days. After that, you will need a retirement visa, which is relatively easy to get.
Best Places to Live With a High Quality of Life
If you're looking for a high standard of international living, Spain, Australia, and New Zealand top our list. The definition of "high quality of life" would include access to quality and affordable housing, food, education, and health service. In addition to stable employment opportunities, you would expect economic and political stability, individual liberties, and freedom, with a range of social, cultural, and physical activities readily available.
If you decide to live in Australia, the beautiful city of Sydney is the country's largest city and one of the best places to live in Australia. With beautiful beaches, the Gold Coast is ideal for surfers and people that love the water. And if you're looking for an affordable city with good jobs and warm weather year-round, you'll love Brisbane.
Other Great Places to Live Abroad
In Canada, you'll find lots of jobs, excellent healthcare, and a variety of options for places to live. In this large country, you can choose small-town life, enjoy a remote lifestyle, or settle down amidst the excitement of a big city. Want to learn more? Check out our guide to moving to Canada.
Italy is home to dozens of big cities and small towns. Rome is known for its culture and museums, but it also has excellent international schools, making it a great choice for families. Florence is a beautiful locale that balances city living with small-town life. And as one of Italy's leading cultural centers, Bologna is another one of the best cities in Italy.
If you are planning a move to France, your options are endless. You can live in the beautiful city of Paris. Or if you love wine, consider the famous rural region of Bordeaux. If you prefer a slower pace of life in a small city, you'll probably love living in Montpellier or Nice. Like Italy and Canada, France has something to offer everyone.
Panama is also an affordable option and one of the best places to retire abroad. With a 25% lower cost of living than the US, retirees can really make their U.S. dollar stretch in this Central American country.
Source:
https://www.globalcitizensolutions.com/best-places-for-americans-to-live-abroad/
https://www.forbes.com/sites/laurabegleybloom/2021/01/01/quit-your-job-and-live-abroad-in-2021-9-places-so-cheap-you-might-not-need-to-work/?sh=614b95ef37e9
https://www.internationalcitizens.com/living-abroad/best-places/